I love this!
Waking up a little bit late, taking my son to school while my husband take our daughter to nursery, coming back home, and sitting down alone for a nice black coffee in front of my comptuer, and discovering this nice post onthe US Daily Candy website about Creme anglaise ( which by the way is a great source of inspiration for me.Love it, love it, love it!)
I think this is a great way to start a day!!!
Thank you Daily Candy team, I am over the moon because of you this morning!
Wishing to everyone a wonderful day!!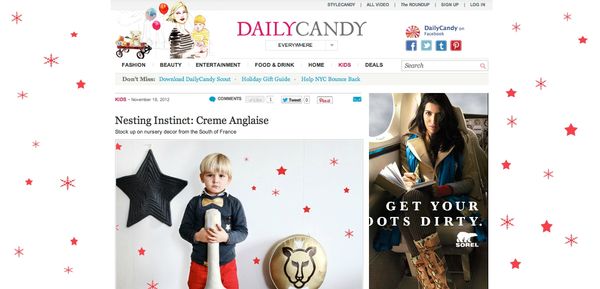 For any questions feel free to contact me, I am always here to help.
Emilie:cremeanglaise@hotmail.com
Blog:www.cremeanglaiseuk.canalblog.com
Boutique Creme anglaise:http://www.cremeanglaise.bigcartel.com