Hello,
Busy bee I was this week, I went to Paris at Premiere vision to see if I could be inspired with fabrics, find the best materials to make all the thing that I have in my mind, and I loved it.
It was quick, a 24 hours trip, and thanks to Eurostar, for this safe Journey to France!
Well well, What I also wanted to let you know is that Babiekins Mag issue 4 is out NOW, and they have dedicated a few of their pages to ME, how fantastic is that! here it is, oh and yes the pictures are in my home sweet flat in London ;)
If you didn't know this E-Mag before I'm sure that you will love it as much as I do, just an other perfect children Mag.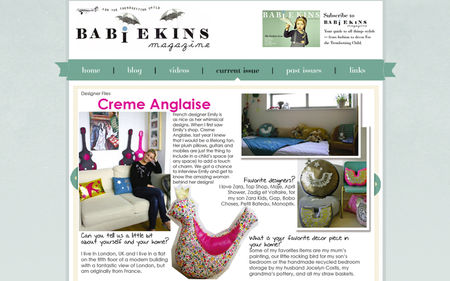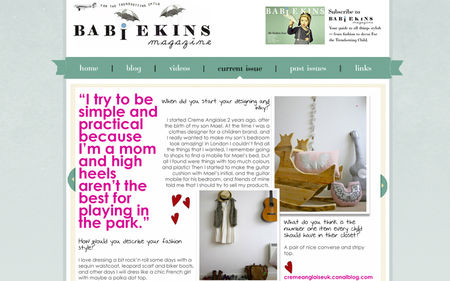 you can read the full article HERE
Oh and also this week I have discover a lovely message about my little royal bird on Marie Claire Maison, so happy about it, as I found the message perfect to describe, my state of mind a ;)
so thank you to Vanina for this lovely message. Check on her blog: les trouvailles deco de Vanina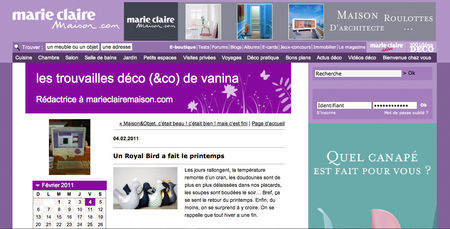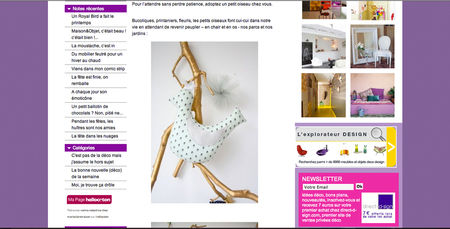 Ok so now let's go back to work...
Emilie ;)