What is Mael looking at?!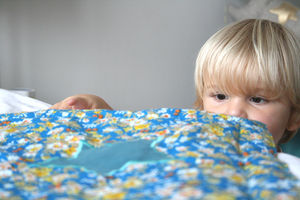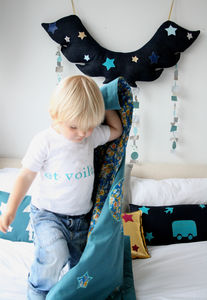 Ce sont les créations de la semaine!! /the designs of the week!!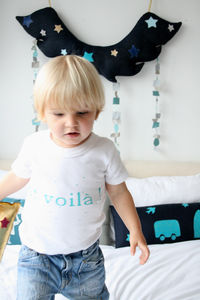 Sur la photo, Mael porte un t-shirt en sérigraphie fait main par Sarah de "Ma mamie hippie"fait pour les 2 ans de Mael, et je l'adddooorel'adddooore! /on this photo Mael is wearing a t-shirt hand made silkscreened by Sarah from " Ma mamie Hippie"
Les ailes murales pour s'envoler pendant nos rêves, j'ai l'impression que ça marche ;) /The big wall wings to fly away when dreaming, and it looks like it's working for me ;)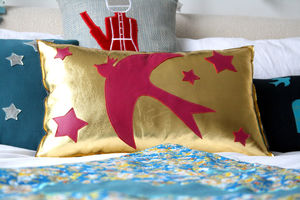 Et mon coussin du moment en OR, celui ci je l'aime tellement... et vous? Et aussi la petite surprise le coussin ambiance du moment l'enfant au parapluie, dont ma maman "lorene Perez" a réalise le dessin pour Crème anglaise, Merci!/ and my favorites cushion right now made of "GOLD" wich I really really adore and you? Also a surprise the little child with the umbrella cushion that you wil see more and more. It was designed by my mum Lorene Perez for "Creme anglaise", Merci!